Welcome
Financing Solutions
Merchants
Doctors and Patients
Hospitals
Corporate Site
Business Loans
---
Welcome to
eMedical Financing Solutions
. We offer a comprehensive range of financing options for different credit levels. Our partnership with several lenders, as opposed to one, allows us to approve more loans for more patients than conventional methods. Unlike having only one lending source with limited loan options and limited approval ratios, eFinancing Solutions has lending options through several lending partners that include programs for A, B, C and D credit.
Procedures Available for Financing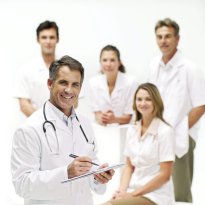 eMedical Financing has programs for all types of medical procedures. Below is a list of the most common procedures, however please contact us with your specific procedure if it is not listed. We finance all Medical related procedures. Whatever procedure you need, we are here to help you get financed and provide you with monthly payments that you can afford. Do not wait any longer.
Breast Augmentation
Bariatric/Weigh loss Surgery
Cosmetic Dentistry
Cosmetic Surgery
Dermatology
Fertility
General Surgery
Hair Replacement

Lasik
Liposuction
Ophthalmology
Orthodontics
Plastic Surgery
Radial Keratotomy
Rhinoplasty
Urology